Veeam recognizes the new challenges companies across the globe face in enabling the Always-On Enterprise, a business that must operate 24/7/365. To address this, Veeam has pioneered a new market of Availability for the Always-On Enterprise by helping organizations meet recovery time and point objectives (RTPO) of less than 15 minutes for all applications and data, through a fundamentally new kind of solution that delivers high-speed recovery, data loss avoidance, verified recoverability, leveraged data and complete visibility. Veeam Availability Suite, which includes Veeam Backup & Replication, leverages virtualization, storage, and cloud technologies that enable the modern data center to help organizations save time, mitigate risks, and dramatically reduce capital and operational costs, while always supporting the current and future business goals of Veeam customers.
Backup | Shorten your backup windows
Veeam Backup & Replication provides fast and reliable image-based backup for vSphere and Hyper-V virtual environments — all without the use of agents — giving you the ability to achieve shorter backup windows and reduce backup and storage costs.
Recovery | Restore entire VMs, individual files and everything in between
Veeam Backup & Replication delivers lightning-fast, reliable restore for individual files, entire VMs and application items — ensuring you have confidence in virtually every recovery scenario — giving you the ability to attain low recovery time objectives (RTO) of < 15 minutes.
Restore entire VMs in minutes with Instant VM Recovery™. Run any virtualized application on vSphere or Hyper-V directly from the latest backup, instead of making users wait while you provision storage, extract the backup and copy it to production. After restoration, you can use VMware Storage vMotion, Hyper-V Live Migration or Veeam's proprietary Quick Migration to move VMs back to production storage.
Replication | Streamline data availability and disaster recovery
Deliver advanced, imaged-based VM replication and streamlined disaster recovery — ensuring availability of your mission-critical applications. Veeam gives you the ability to achieve recovery time objectives (RTOs) of < 15 minutes for ALL applications.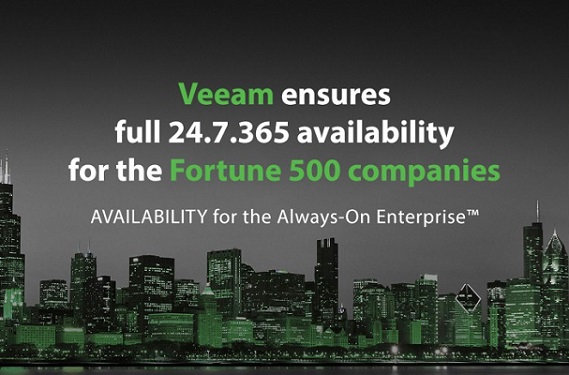 96% of Veeam recoveries meet RTO SLAs, vs 76% for legacy backup
83% of customers are more confident with Veeam
71% of customers say Veeam offers better reliability
84% of Veeam Virtual Lab users save time on deployment
71% of Veeam Virtual Lab users save time on deployment
Veeam Highlights
Recovery of entire VMs, individual files and application items
Fast, agentless item recovery and eDiscovery for Microsoft Exchange, SharePoint and Active Directory
Transaction-level restore of Oracle databases and SQL Server databases
Lower RPOs and 20x faster backups with backup from EMC, HPE and NetApp storage snapshots
Fully-integrated cloud-based disaster recovery and fast, secure cloud backup with Veeam Cloud Connect through a service provider
Looking for a Premium Support for your company?
We at Sirius Information Technologies can offer you? Call us or leave your details today, so we can call you!