Logsign is a next-generation SIEM and SOAR platform that provides comprehensive visibility and control of your data lake by allowing security analysts to collect and store unlimited data, investigate and detect threats, and respond automatically.
Move Your Security Operations to the Next Level with Logsign SIEM & SOAR
Gain comprehensive visibility and control of your data. Automate & orchestrate detection and response processes for reduced MTTR and improved workforce efficiency.
Logsign Next-Gen SIEM Platform
Designed to be the Ultimate SIEM.
Big Data Infrastructure with Infinite Scalability
Rapid deployment & easy configuration in every environment
Unlimited log collection & storage
Massively parallelized, fault tolerant system
Long-term data retention
Limitless Log Collection and Storage
Collects every log from every environment with multiple, flexible pricing options
Advanced parsing and indexing techniques
Easy-to-work with normalized, classified and enriched data
Detection of Any Complex Threats
Comprehensive correlation of all your data
Accelerated, detailed incident investigation
Early detection of cybersecurity threats
Uncovered anomalies and IOCs
Fast and Effective Data Protection
Mitigation & eradication of threats
Automated incident notification & response & remediation
Minimized response times excluding alert fatigue
Early prevention of phishing and suspicious network traffic
Fast and Effective Data Protection
Visualization with hundreds of built-in security analytics-driven dashboards and reports.
Smartly Designed User Interface
Easy-to-use platform and built-in modules, and the flexibility to create new ones.
Calculating cost is simple with Logsign's multiple, flexible pricing options.
Start data ingestion as soon as you deploy Logsign SIEM. Integrate all your security tools without vendor concern. Logsign classifies, normalizes and enriches the data for effective use.
400+ built-in integrations and vendor-free integration capabilities. Quickly starts ingesting all your data.
Unstructured data parsing with free plugin service.
Limitless data collection from every source and environment.
Performs real-time data enrichment with real-time Threat Intelligence.
Extracts and controls your security data with a flexible Data Policy Manager.
Investigate and hunt hidden threats, validate threat levels and triage. Easy to search and filter your results with Lucene queries.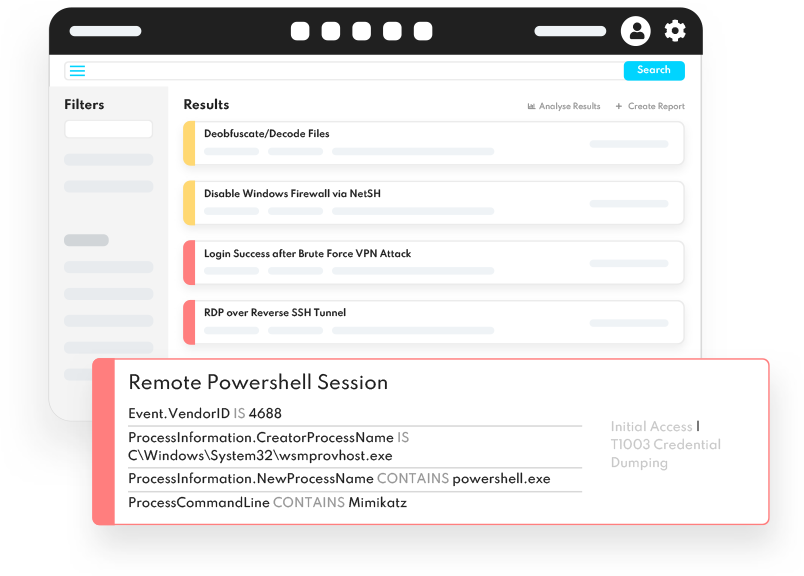 Find what you need in seconds with Logsign's drill-down, full-text search.
Accelerated Incident Investigation:
Works on correlated and enriched data, and get results in milliseconds.
Empowers Threat Hunting to uncover any hidden threats, anomalies and IOCs using the MITRE ATT&CK framework. Disrupt any lateral movements.
Detect Complicated Threats
Detect attacks, lateral movements, and data leakage and loss. Triage them to reduce noise.
Comprehensively and easily correlates all data – built-in correlation rule library and easy-to-use wizard.
Risk-Score Based Incident Triage:
Leverages advanced behavior analytics for detection of insider threats.
Advanced Detection with Minimum Noise:
Lowers the number of false positives, filters security signals easily according to severity level, MITRE ATT&CK technique or any entity.
Heighten the Visualization
You can't manage what you can't see. Logsign empowers visualization with its security analytics-driven, built-in dashboards and reports.
Customizable, Built-in Alerts, Dashboard and Reports:
200+ built-in alerts, dashboards and reports. Customize easily, increase visibility.
Create new dashboards and reports with wizards in seconds. Ad Hoc and compliance reporting are not time-consuming any more.
Enables analysts to create their own dashboards and reports with delegation. Increased visibility comes with heightened focus on the right area of responsibility.
Mitigate and eradicate threats before they cause damage and disruption.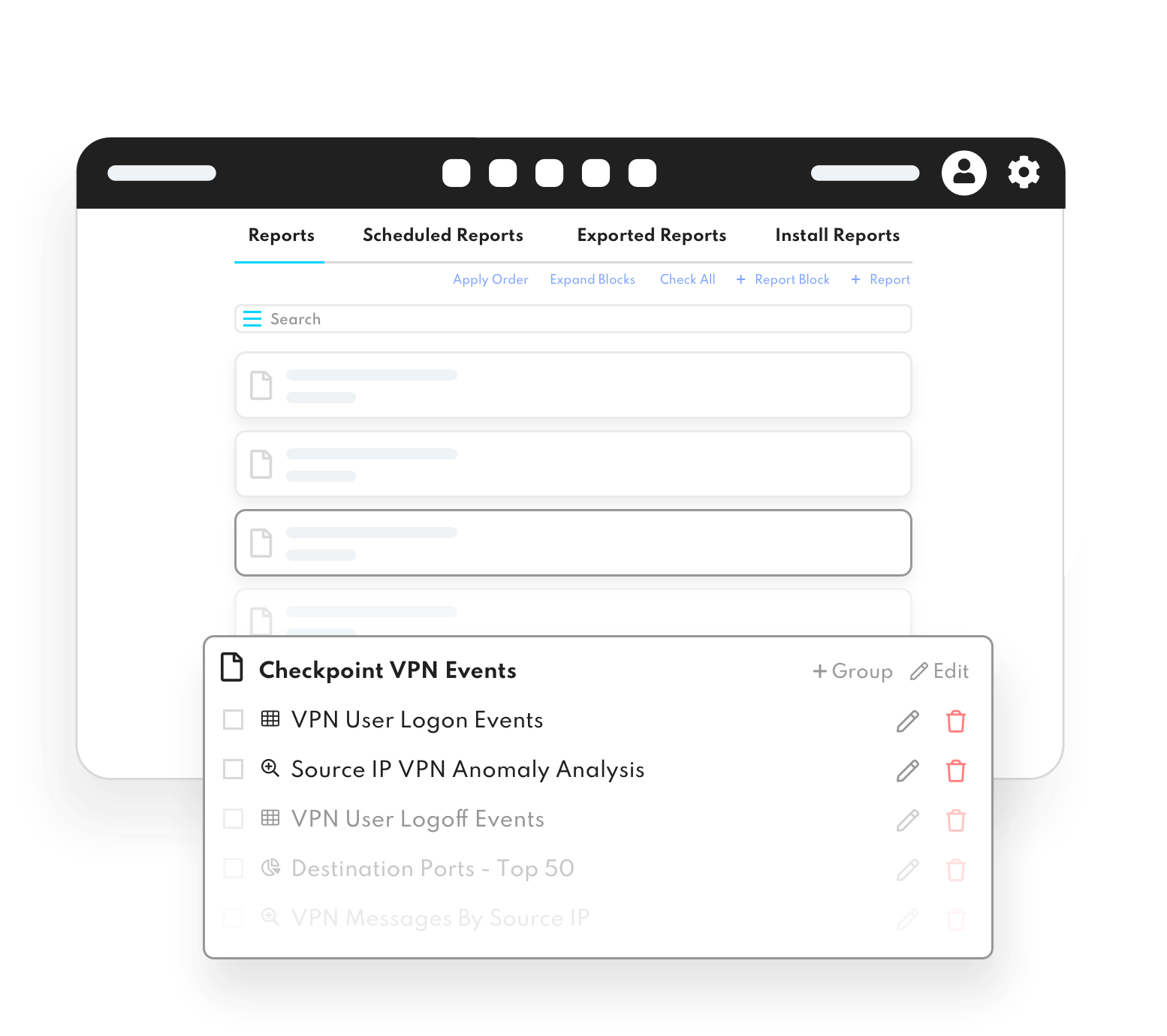 Automated Incident Response:
Eradicates threats and attacks proactively on other integrated security tools such as firewalls, DLP and NAC when detected.
On-Time Incident Notification:
You are always notified on time, every time with automated SMS and email notifications.
Automated Remediation Actions:
Mitigates threats and vulnerabilities, and automatically enables remediation actions on other integrated security tools such as AD, EDR and EPP.