Email communication is mission-critical for every modern business, without exception. Unfortunately, it can be abused for a number of purposes, from unscrupulous spam-based marketing to financial fraud and malware delivery.
Kaspersky Security for Mail Servers provides a rock-solid frontline defense for corporate infrastructure by using Next Generation technologies such as advanced heuristics, machine learning and sandboxing to detect and protect against ransomware, spam, phishing, data loss and even unknown threats penetrating your IT systems through emails and malicious attachments.
Product Highlights
Real-Time, on-demand Next Generation Anti-Malware!

High protection of Spam with minimal false positives!

Ransomware Protection & Machine Learning

Protection against sophisticated Phishing attacks!

Global Threat Intelligence – Kaspersky Security Network!

Zero-Hour Threat Protection!

LDAP / Active Directory Support

Quarantine Management!
Kaspersky Mail Gateway:
Kaspersky Secure Mail Gateway is a fully integrated email system and mail security solution – packed into a single ready-to-use virtual appliance. Based on the popular Kaspersky Security for Linux Mail Server, it provides next-generation email protection from known and unknown threats, including spam, phishing and every kind of malicious attachments.
Microsoft Exchange Server:
Kaspersky Security for Microsoft Exchange delivers world-class anti-malware and anti-spam protection of your Microsoft Exchange mail servers with a powerful anti-malware engine, comprehensive anti-malware scanning capabilities and intelligent spam detection.
Linux Mail Security:
Designed for integration with a variety of Linux-based mail systems, Kaspersky Security for Linux Mail Server delivers security, flexibility and ease of management in a single application that includes cloud-assisted technologies.
Next Generation Protection!
Kaspersky HuMachine™ Approach
Powered by Big Data threat intelligence, robotic machine learning capabilities and the experience of human experts, Kaspersky HuMachine™ provides multiple benefits and delivers more efficient protection. By combining each element, individual components are enhanced into an even more efficient, effective whole.
Global threat intelligence
Kaspersky Security for Mail Server uses globally acquired data for the very latest view of the threat landscape, even as it evolves.
Machine learning
The big data of global threat intelligence is processed by the combined power of machine learning algorithms and human expertise, delivering proven high detection levels with minimal false positives.
Emulative sandboxing
To protect against even the most sophisticated, heavily obfuscated malware, attachments are executed in a safe emulated environment where they are analyzed to ensure dangerous samples aren't let through into the corporate system.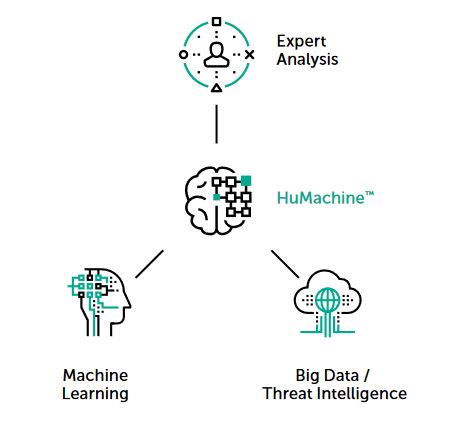 Looking for a Premium Support for your company?
We at Sirius Information Technologies can offer you? Call us or leave your details today, so we can call you!