ATM management software for Banks and Financial Institutions
ATMeye.iQ is an all-in-one ATM security, dispute handling, and anti-fraud solution developed by BS/2, a software ATM security company, for banks and financial institutions. BS/2, part of the Penki Kontinentai Group has been the partner of Diebold Nixdorf in 13 countries for over 25 years.
BS/2 complies with strict financial industry regulations such as ISO-27001, ISO-20000, PCI-DSS, PA-DSS, EcoVadis Silver and ITIL V3.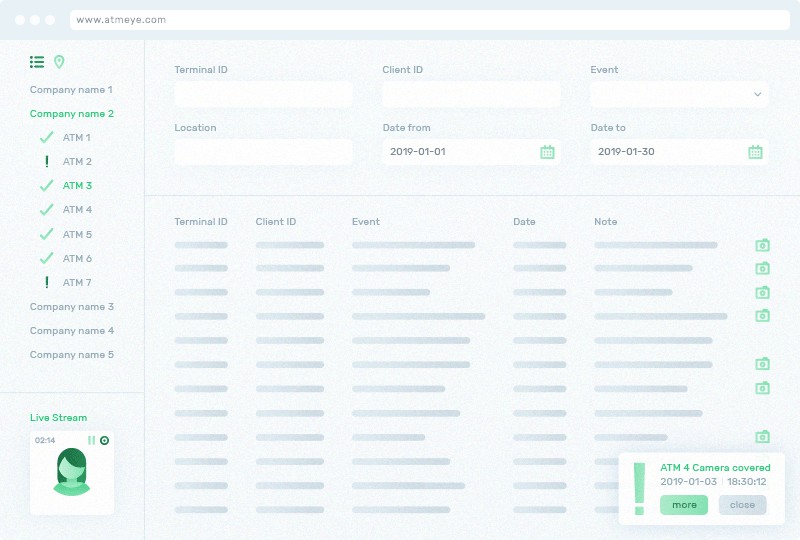 Ease the work of your Security Officer
ATMeye.iQ is an ATM software designed to ease the work of the ATM security services. Easily secure your ATM network with real time video monitoring, anti skimming devices, facial recognition and various sensors.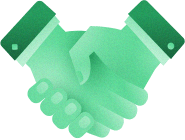 Ease the work of your Customer Service
ATMeye.iQ ties every transaction to the ATM user footage making it easier to solve disputes. Effortlessly retrieve event footage from the integrated cameras, simply searching by card number.
Ease the work of your ATM operator
ATMeye.iQ provides easy ATM management allowing ATM operators to retrieve logs, photos and videos for archiving. Quickly update ATM software applications, install new software and patches. Users can also remotely upload advertisements and launch configurable scenarios.

The complex solution has been recognized and awarded by multiple international associations
Deployed in over 80 countries, ATMeye is not only a unique and reliable solution but also an affordable one.
Helping your security and support personnel save time and resources. Minimizing your area of exposure, significantly reducing risk and helping you comply with industry standards and regulations.
Looking for a Premium Support for your company?
We at Sirius Information Technologies can offer you? Call us or leave your details today, so we can call you!